Beschrijving
bove and Below + Islebound Bundle
Deze bundel omvat twee spellen van Ryan Laukat: Above and Below en Islebound aan een voordelige prijs.  Het gebruik van kortingscodes is uitgeschakeld voor gebundelde producten.
Above and Below:
Beschrijving van de Producent:
Above and Below. Your last village was ransacked by barbarians. You barely had time to pick up the baby and your favorite fishing pole before they started the burning and pillaging.
You wandered over a cruel desert, braved frozen peaks, and even paddled a log across a rough sea, kicking at the sharks whenever they got too close, the baby strapped tightly to your back.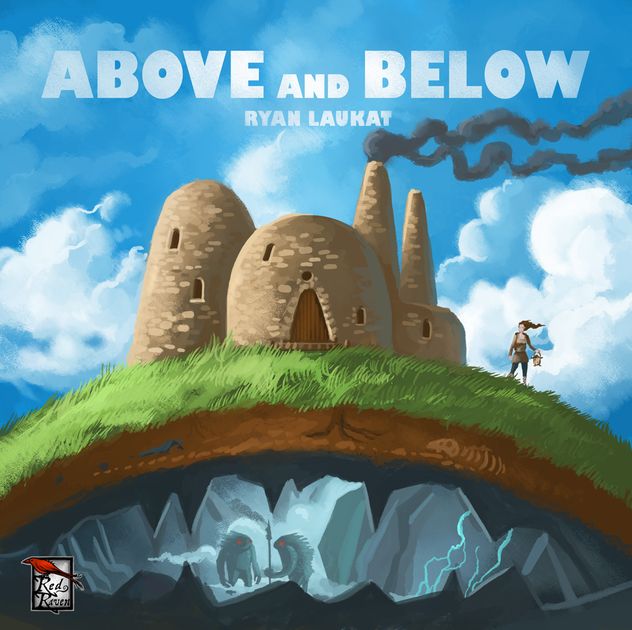 Then you found it! The perfect place to make your new home. But as soon as you had the first hut built, you discovered a vast network of caverns underground, brimming with shiny treasures, rare resources, and untold adventure. How could you limit your new village to the surface?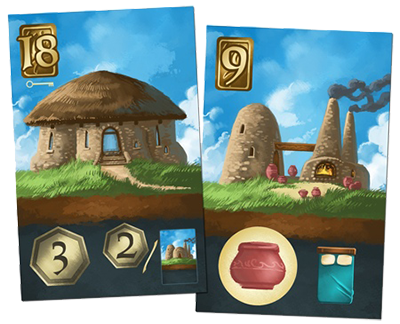 You immediately start organizing expeditions and building houses underground as well as on the surface. With any luck, you'll build a village even stronger than your last– strong enough, even, to turn away the barbarians the next time they come knocking.
Town Building & Story
Above and Below is a mashup of town-building and storytelling where you and up to three friends compete to build the best village above and below ground. In the game, you send your villagers to perform jobs like exploring the cave, harvesting resources, and constructing houses.
Each villager has unique skills and abilities, and you must decide how to best use them. You have your own personal village board, and you slide the villagers on this board to various areas to indicate that they've been given jobs to do. Will you send Hanna along on the expedition to the cave? Or should she instead spend her time teaching important skills to one of the young villagers?
A great cavern lies below the surface, ready for you to explore– this is where the storytelling comes in. When you send a group of villagers to explore the depths, one of your friends reads what happens to you from a book of paragraphs.
You'll be given a choice of how to react, and a lot will depend on which villagers you brought on the expedition; and who you're willing to sacrifice to succeed. The book of paragraphs is packed with encounters of amazing adventure, randomly chosen each time you visit the cavern.
At the end of the game, the player with the most well-developed village wins!
Islebound:
Islebound takes place in the same land as Above and Below.  Each person takes the role of a clan that embarks upon the open seas to gain as much renown as they can.  The players travel from island to island hiring islanders for chores, conquesting islands by war or diplomacy, finding treasure, or completing quests.
All these things help you acquire renown and on your way to getting your name written in the record books.  Did I mention you also build buildings?  This game seems to have it all.
Set sail in a mystical archipelago filled with bustling towns, sea monsters, pirates, and gold! Compete to build the best sea-faring nation with up to three friends by collecting treasure, hiring crew, and conquering or befriending island towns.
In Islebound, you take command of a ship and crew. You sail to island towns, collecting resources, hiring crew, and commissioning buildings for your capital city. Each building has a unique ability, and your combination of buildings can greatly enhance your strength as a trader, builder, or invader. You also recruit pirates and sea monsters to conquer towns, which, once conquered, allow you to complete the town action for free, and charge a fee to opponents if they want to use it. Alternatively, you can complete events that give influence, which can be used to befriend towns.
There are many routes to success. Will you be a ruthless conqueror, careful diplomat, or shrewd merchant in your race to the top?
The player with the most wealth and most-impressive capital city will win the game!