Beschrijving
Beschrijving van de producent:
Concordia Venus includes new personality cards with the goddess Venus allowing for new strategies, two maps (Hellas/Ionium) on which to play (using components from the Concordia base game in addition to new cards), and rules that enable teams of two players to play against one another.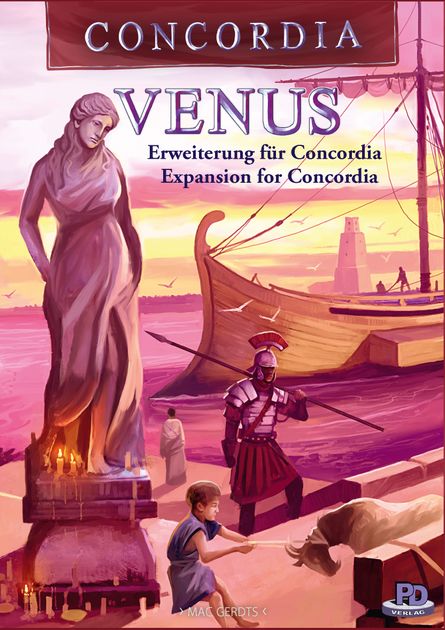 This version is not playable on its own – you will need a copy of the Concordia base game.
Concordia: 2 – 6 players, playing time 60 – 120 minutes
Age 12+, english materials included
Designer: Mac Gerdts
With the help of Venus, the goddess of love and intimacy, two partners work together at a game of Concordia while competing against one or two other teams. Mutual understanding and coordinated planning are essential to succeed as a harmonious couple. Venus also offers a challenging new game variant for 2 to 5 individual players. With additional game material for a sixth player and new game boards, Concordia Venus can be integrated with the base game and all previous Concordia expansions, including Salsa.