Beschrijving
Dit is een PREORDER van een artikel dat nog niet beschikbaar is. De vermoedelijke release datum kan je vinden in de titel van het product. Hou er rekening mee dat de release altijd kan uitgesteld worden.
Opgelet: wanneer je in een bestelling zowel voorradige artikelen als pre-orders toevoegt dan wordt de order in één pakket verzonden zodra alle spellen beschikbaar zijn.
Star Wars Shatterpoint
Iconic characters from across the Star Wars galaxy clash in this new miniatures skirmish game!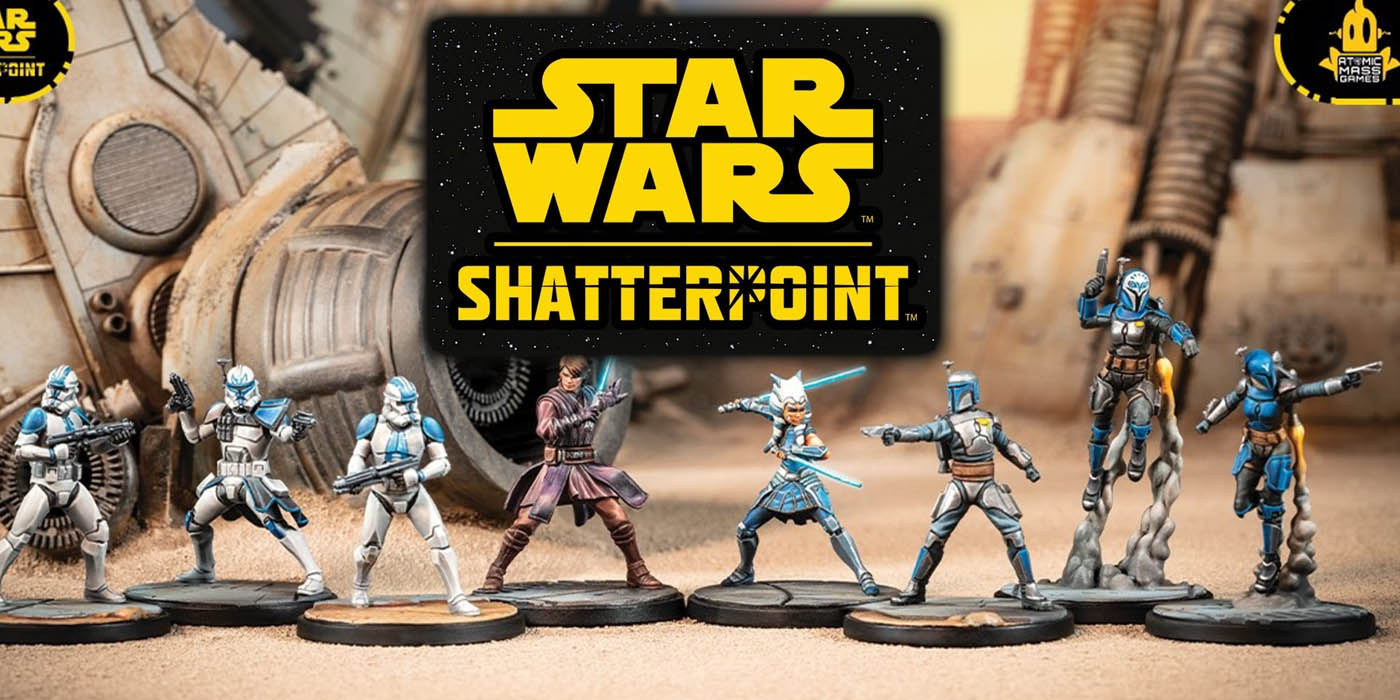 Star Wars: Shatterpoint invites players to collect, assemble, and paint their own squads of heroes, villains, and their allies and pit them against one another in tense duels to control key battlefield objectives. Focusing on dynamic fights between key characters and a unique combat system that brings the feel of epic Star Wars duels to the tabletop, Star Wars: Shatterpoint gives players 16 miniatures to begin building their squads along with a selection of terrain to begin constructing their battlefields. Rounding out the set are all the cards, dice, movement tools and accessory playsers need to leap into the tactical combat of Star Wars: Shatterpoint!